Clean Coasts Ambassador – Easkey Britton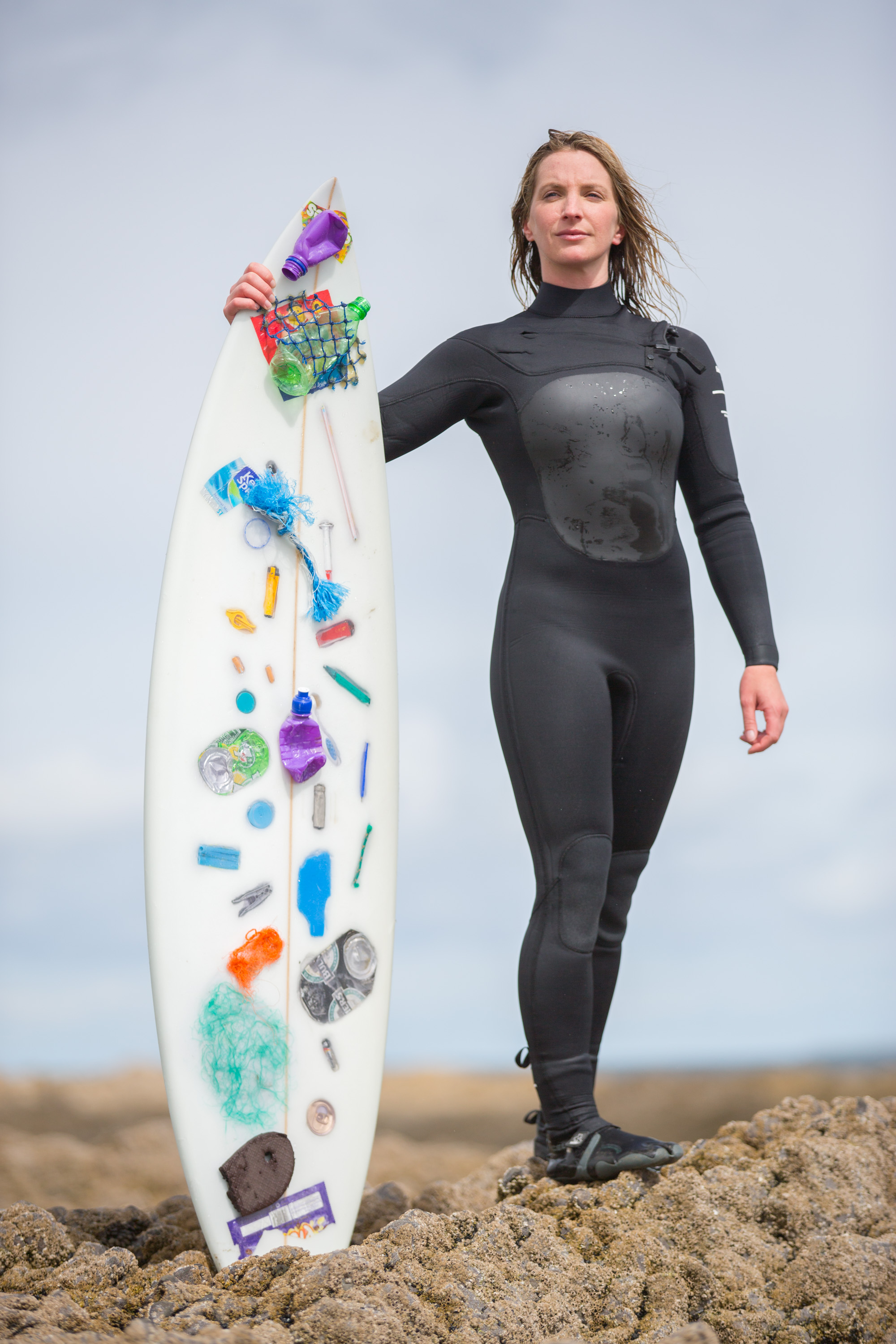 Easkey Britton is an internationally renowned professional big-wave surfer, artist, scientist and explorer from Donegal, with a PhD in Marine Environment and Society. Her parents taught her to surf when she was four years old and her life has revolved around the ocean ever since. Global Billabong XXL big wave nominee, former 5 times Irish National Champion and the first women to surf in Iran, Easkey is co-founder of the non-profit
Waves of Freedom
which uses the power of surfing as a creative medium for social change and is spear-heading the world's first global
Surf + Social Good Summit
in Bali this month
.
Easkey is our Clean Coasts Ambassador and in this role has given generously her time and support to Coca-Cola Clean Coasts Week and the Clean Coasts programme.
"Being someone who has had so many wonderful and life-changing experiences at sea, who was given this gift from the ocean that has shaped my life and all that is in it, I have a responsibility to make sure I look after it – my playground, my work place and the ecosystem that supports my very being. If you think about it, all life has been shaped by the ocean and as an island nation in particular, we all have a responsibility to do something to protect and care for our coasts. And that's what Clean Coasts is about – reminding us the importance and value of what we have and to look after it so everyone can enjoy it."
Easkey Britton
www.easkeybritton.com
Department of Housing, Planning and Local Government
As part of its commitments under the EU's Marine Strategy Framework Directive and OSPAR's Marine Litter Action Plan, the Department of Housing, Planning and Local Government is proud to support An Taisce's 'Clean Coasts Programme', in its enthusiastic engagement with marine communities in relation to marine litter and in heightening public awareness and influencing positive behaviour among civil society. The Department would also like to acknowledge the tremendous work done by hundreds of local clean coast groups around the coast in protecting the marine environment, for the generations to come.

Fáilte Ireland
Fáilte Ireland, the National Tourism Development Authority is a proud sponsor of the Clean Coasts programme for the past 9 years. The Green Coast Awards and associated Clean Coasts groups act as custodians for the beaches, seas, and marine life in Ireland, ensuring that they are managed appropriately and that they are litter and pollution free for our visitors to enjoy. [Read More…]
If your company is interested in partnering with the Clean Coasts programme then please get in touch here.
Careers
Environmental Education Unit Vacancies
The Environmental Education Unit (EEU) doesn't currently have any positions available.
The EEU of An Taisce is an equal opportunities employer.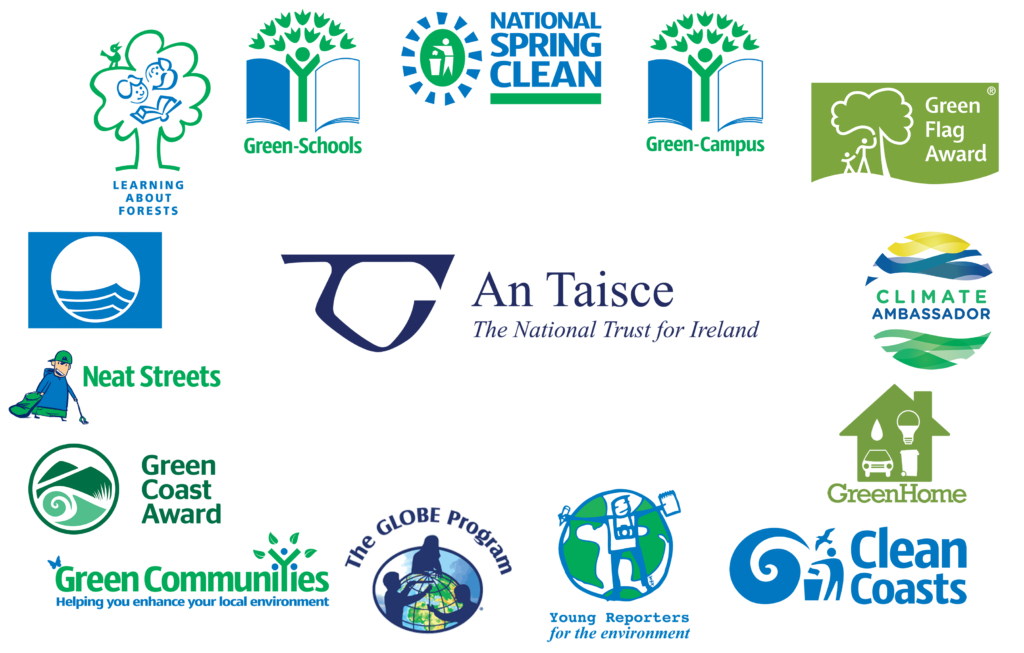 The EEU is responsible for developing and operating some of Ireland's most popular and successful environmental and sustainability programmes. It is the National Operator for many international environmental education programmes of FEE (Foundation for Environmental Education), including the Blue Flag Award for Beaches and Marinas and Green-Schools, the international environmental education programme in operation across 93% of Irish schools.
It also operates a number of national programmes including: Green Campus, Neat Streets, Clean Coasts, National Spring Clean (Ireland's largest anti-litter campaign), Green Home, Green Communities, and the Irish Greening Community Award Programme.
The Clean Coasts Programme,
An Taisce – Environmental Education Unit,
5a Swifts Alley,
Francis Street,
Dublin 8,
D08 TN88.
Telephone: 01 4002210
Email: cleancoasts@eeu.antaisce.org