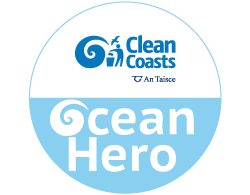 Ocean Hero Awards
We would like to thank everyone who nominated groups, schools, businesses and individuals for our 2017 Ocean Hero Awards. The nominations and winners will be announced at our annual Ocean Talks and Ocean Hero Awards on 21st November.
What are the Ocean Hero Awards?
The Clean Coasts' Ocean Hero Awards are about honouring the invaluable contribution Ireland's coastal communities have made towards conserving our spectacular coastline. The awards, originally called the 'Clean Coasts' Merit Awards', were conceived in 2006, consisting then of only one category, 'The Clean Coasts' Group of the Year'. Since then the Clean Coasts' programme has grown to engage over 550 Clean Coasts groups, becoming embedded in many coastal communities nationwide. In an effort to recognise this growth the number of Ocean Hero categories have expanded to include six categories.
The categories for 2017 are:
Group of the Year
Individual of the Year
School of the Year
Business of the Year
Idea of the Year
Beach Clean of the Year
Group of the Year – Dalkey Tidy Towns
The Heritage Town of Dalkey is a very special place to both live in and visit and Dalkey Tidy Towns group are doing its best to keep it special. Dalkey has two Parks which overlook Dublin Bay. This year, Dalkey Tidy Towns team of volunteers focussed on making these Parks more family and visitor friendly. Luckily, with the support of An Taisce, groups from their CSR days such as Google and SalesForce, Dillon's Park has been transformed and Sorrento Park is well on its way. They are also doing fantastic work maintaining the aesthetic appearance of the Bullock harbour wall.
Individual of the Year Award – Paddy Crowe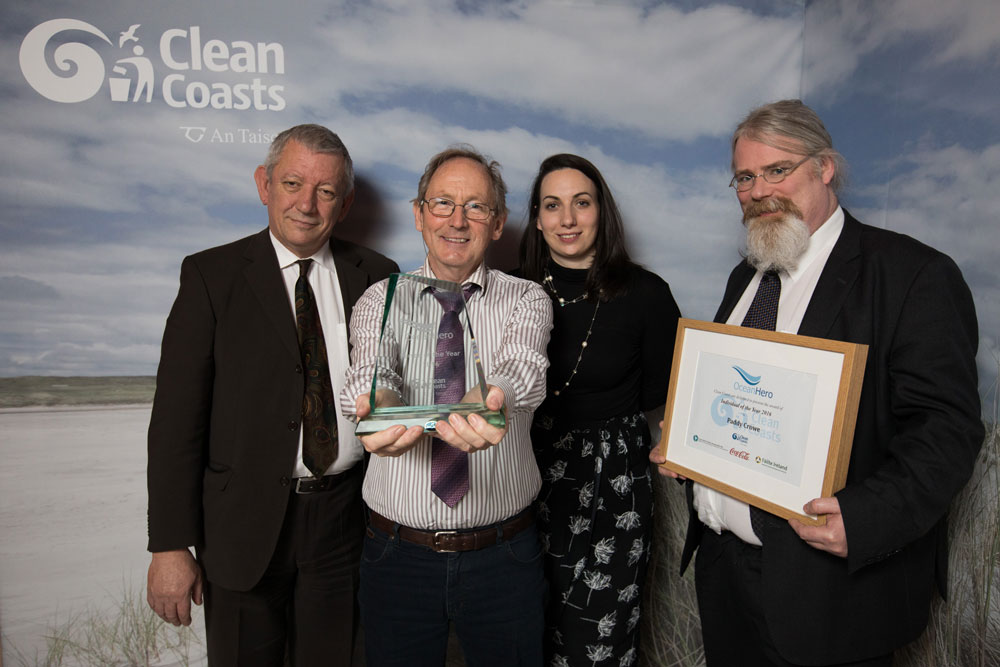 Paddy encourages everyone in the community in Inis Oirr to get involved in Clean Coasts and tackling the issue of marine litter. The island has two Green Coast Award beaches which are looked after by the group which Paddy is a driving force. He is especially great at getting the local schools involved and organises the cleanups to suit them. He has also been instrumental in helping organise the Inis Oirr Road show and is helpful with anything that may be needed by the Clean Coasts officer when carrying out work on the island. He was also instrumental in getting signs to help protect local dolphin Sandy.
Business of the Year Award – Clifden Eco Beach Camping and Caravanning Park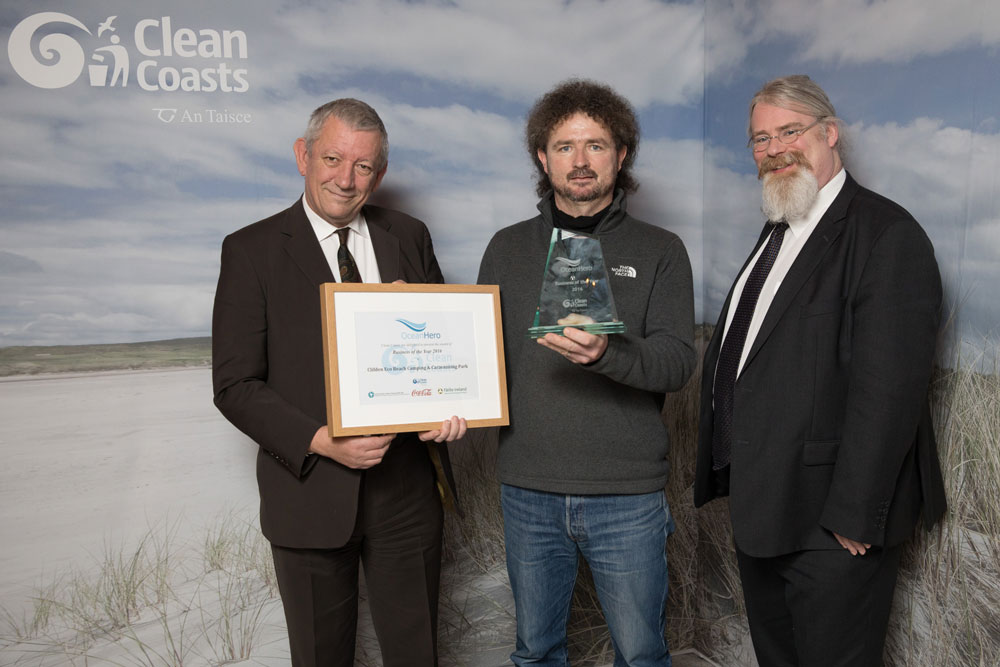 Cliden Eco Beach and Caravanning Park have been actively engaged since the early 90's through REPS in maintaining 1.2 km of coastal zone in Clifden. They are committed in the continuous effort to reduce and minimize the consumption of plastic at their business. They are the first business in Europe to ban single use plastic water bottles and provide sustainable bottles at a discount rate as an alternative. In addition they educate all our visitors about the impacts of plastic and marine litter on the environment and engage with them in coastal beach clean ups.
Beach Clean of the Year – Irish Water Safety Clare Clean Up – White Strand, Milltown Malbay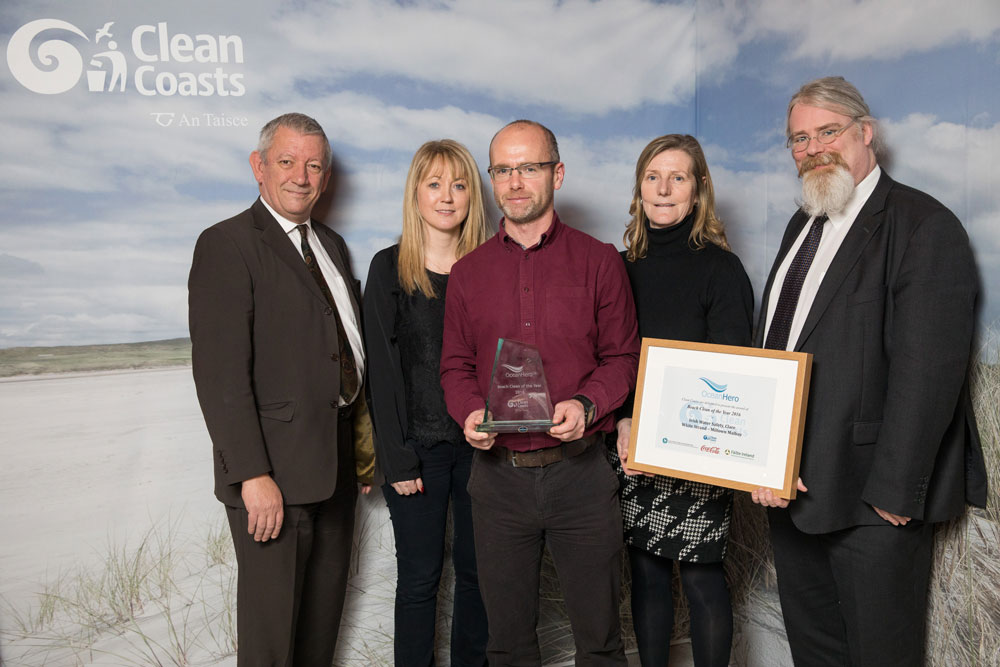 Irish Water Safety – Clare, is a voluntary organisation based at the Lifesaving Training Centre, in Whitestrand, Miltown Malbay dedicated to prevention of drowning & other water related accidents. On Sunday May 8th, Irish Water Safety – Clare, in conjunction with An Taisce Clean Coasts, organised a cleanup of Whitestrand Beach, Miltown Malbay. There was over 70 children and adults participating, including locals, members of Clare Water Safety, 15th Miltown Scouts, Clare County Council, representatives from An Taisce, and Miltown Malbay Tidy Towns Committee, instructors, examiners and lifeguards. A total of 1 tonne of waste was collected from the beach.
School of the Year – St Colman's Community College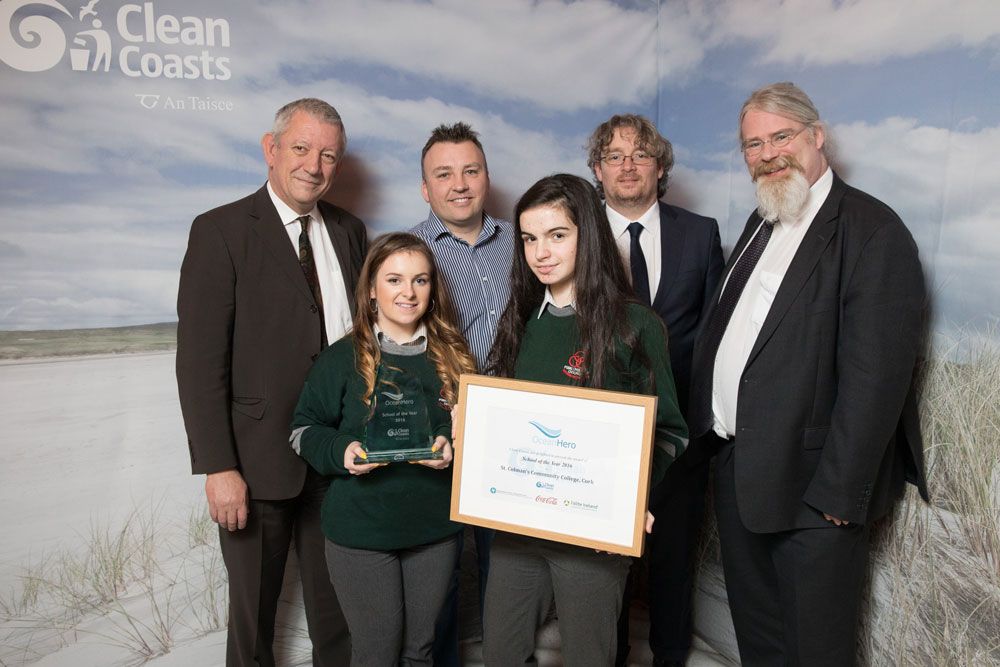 Since the Clean Coasts movement came to St. Colman's Community College, Midleton, the students of St. Colman's have been key to the removal of several tones of marine litter in the East Cork area. This year they have adopted an additional 2 beaches alongside Ballynamona to include Silverstrand and Ardnahinch. They have shown a keen interest in protecting their local beaches and promoting environmental issues in their school and throughout the local community using social media and in-house message boards. Current projects include an ambitious #ThinkBeforeYouFlush project which they hope to make Midleton the 1st #ThinkBeforeYouFlush town in Ireland.
Newcomer of the Year Award – Coastal Warriors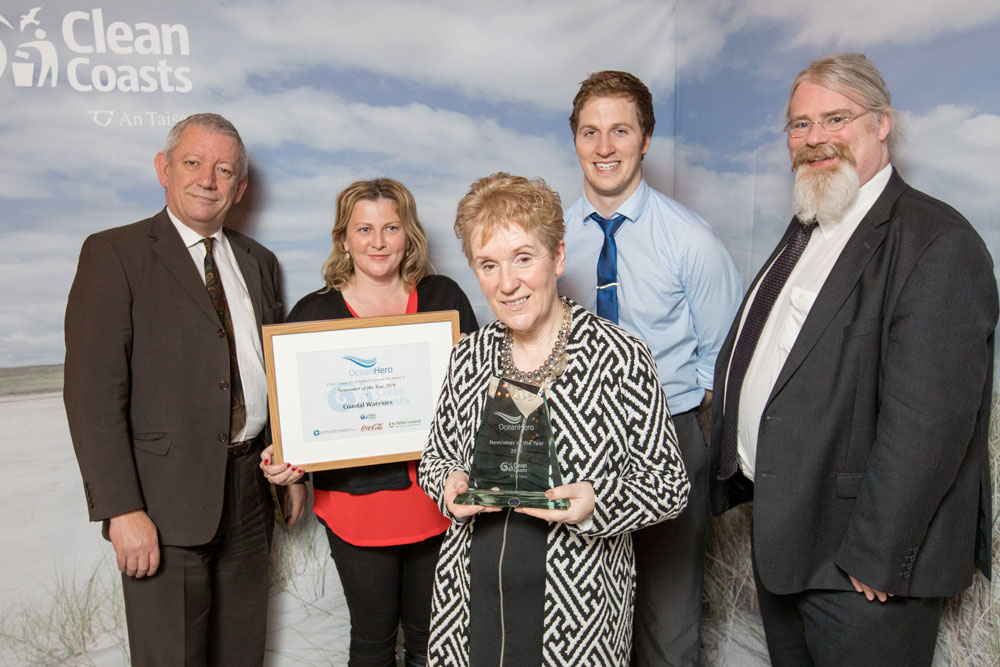 Coastal warriors were formed in May 2016. They are part of a HSE community personal support programme for adults with disabilities based in Letterkenny. The group have adopted Rathmullan beach and visit every Wednesday to carry out beach cleans. Their work benefits not only the local community but also benefits the group as it allows active integration into the community, e.g. working with Rathmullan TT(also a CC group) who store and provide Clean Coasts clean up kit and a venue for the group to sit and have lunch. Coastal Warriors feel that Clean Coast is so much more to them than cleaning the beach. It is healthy, fun and chance to make life better for everyone and everything
Think Before You Flush Awareness Raising Award – Balllynamona Clean Coasts Group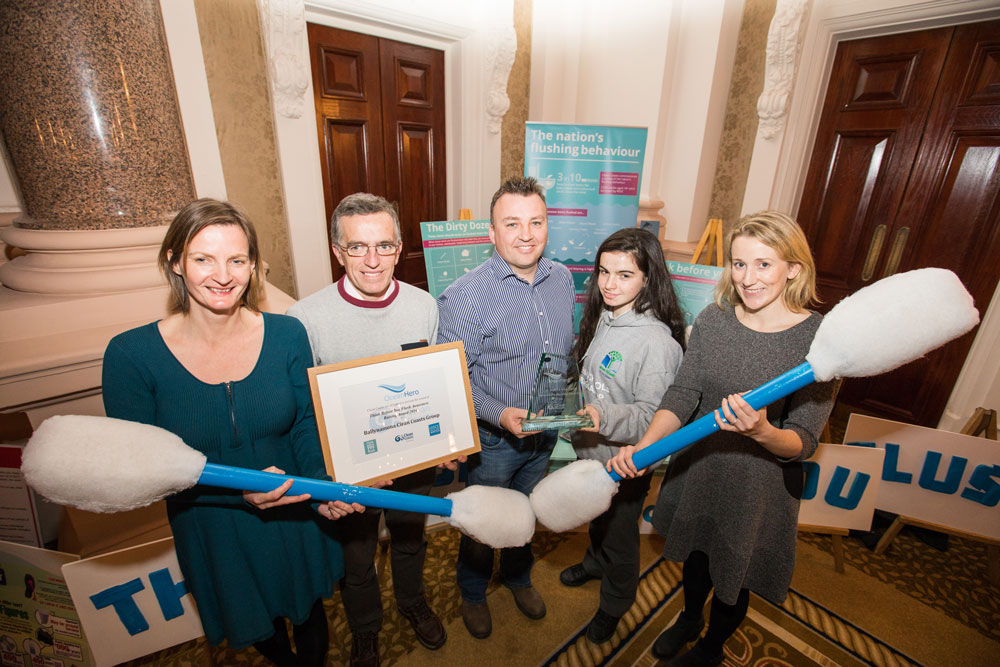 Many Irish communities and Clean Coasts groups have help spread the message of the 'Think Before You Flush' campaign, but Ballynamona Clean Coasts group in particular have done amazing work in keeping our beaches clean and safe by promoting the Think Before You Flush campaign. The group have been successful to signing up 183 people in a town of 430 people and the two local hotels to the campaign. The group are also trying to engage those who haven't signed up by delivering information packs to households, they have a think before you flush page on their website and they all round work tirelessly to promote the Think Before You Flush campaign.