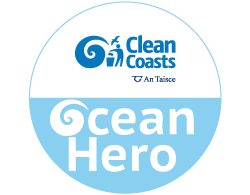 Ocean Hero Awards
What are the Ocean Hero Awards?
The Clean Coasts' Ocean Hero Awards are about honouring the invaluable contribution Ireland's coastal communities have made towards conserving our spectacular coastline. The awards, originally called the 'Clean Coasts' Merit Awards', were conceived in 2006, consisting then of only one category, 'The Clean Coasts' Group of the Year'. Since then the Clean Coasts' programme has grown to engage over 550 Clean Coasts groups, becoming embedded in many coastal communities nationwide. In an effort to recognise this growth the number of Ocean Hero categories have expanded to include six categories.
The categories for 2017 are:
Group of the Year
Individual of the Year
School of the Year
Business of the Year
Idea of the Year
Beach Clean of the Year
Group of the Year – Maharees Conservation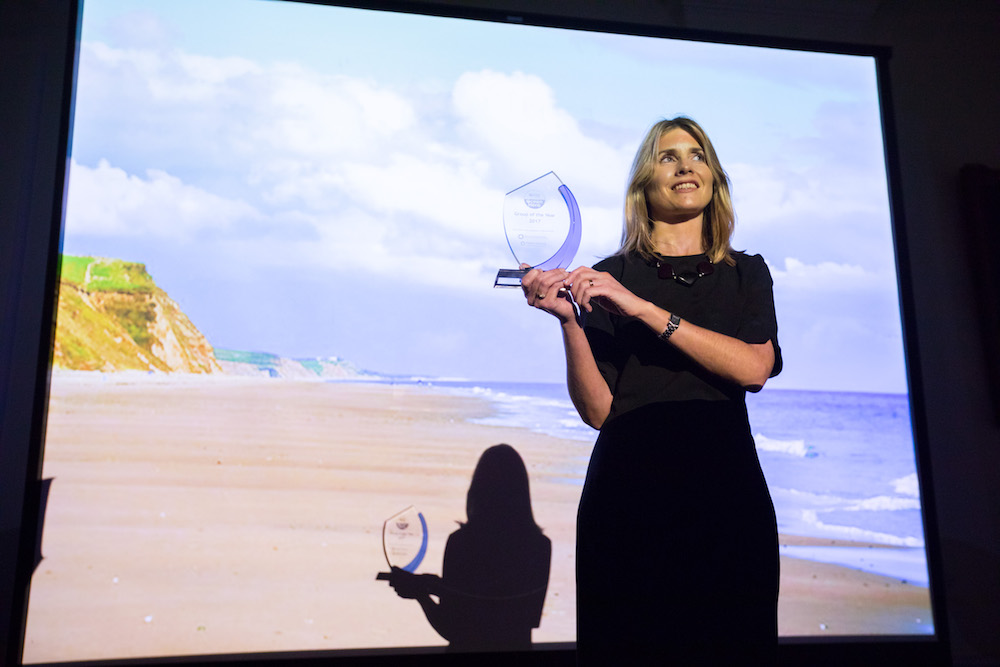 The Maharees Conservation Association was established in February 2016. The community at Maharees are faced with serious coastal erosion issues impacting one of the most important dune habitat SAC's in the country. The group are doing some of the best work that we have seen in raising awareness of coastal erosion, and in coming together as a community to undertake measures to protect their dune systems. They also are extremely active in raising awareness of marine litter and have completed many beach cleans and marine litter surveys.
Individual of the Year Award – Seamus Mc Goldrick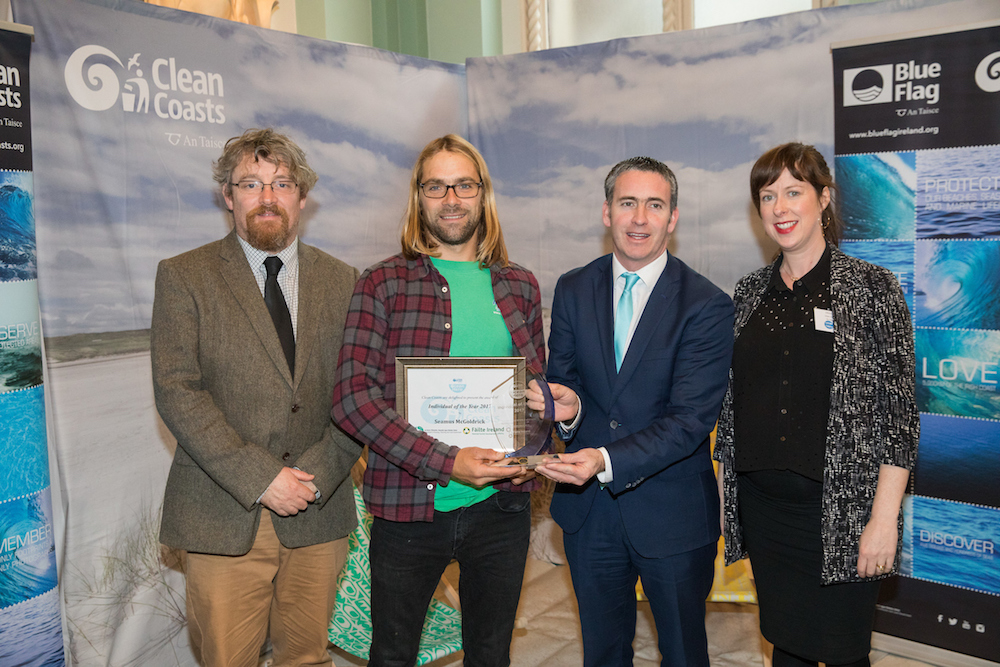 Seamus Mc Goldrick is a big wave body-boarder with a passion for the marine environment. He initially became involved with Clean Coasts back in 2013. Since becoming involved with Clean Coasts he has introduced other groups to the programme. To date Seamus has organised and been apart many beach cleans along the Co. Sligo coastline. He has also spoken with the founder of Rennafix group, Blaithin Sweeney, at our annual Symposium and Roadshow on the importance of the coastal environment and well-being. Seamus has been a true champion of the Clean Coasts programme over the years.
Business of the Year Award –
Galway Atlantaquaria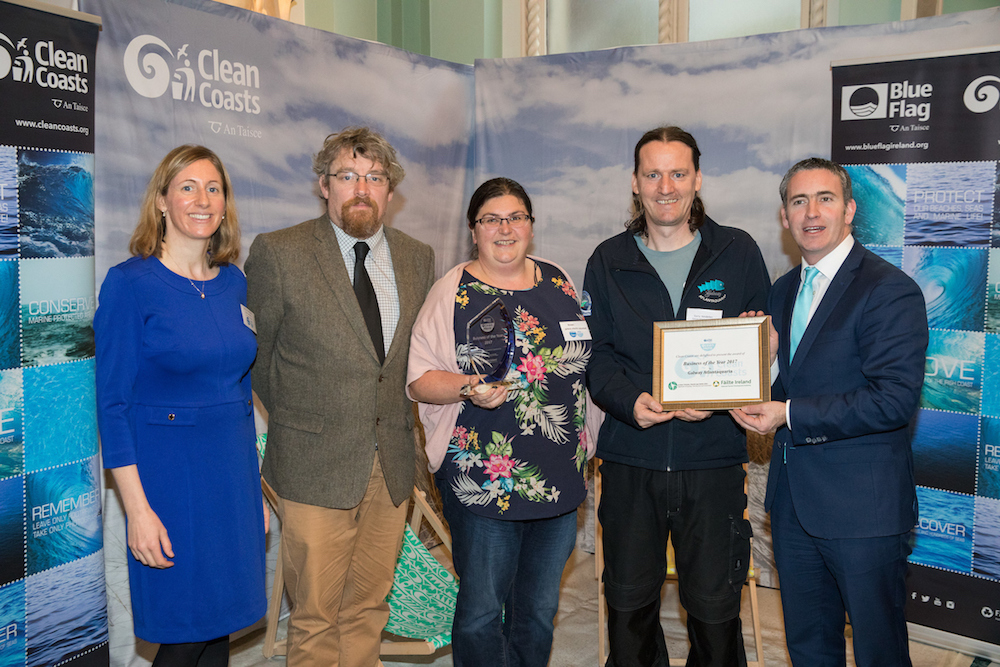 The Galway Atlantaquaria joined the Clean Coasts programme in 2012 and the business has supported the programme throughout the years by organising beach clean-ups at the local Salthill beach, participating in the two main national clean-up drives, the Coca-Cola Clean Coasts Week and the Big Beach Clean, and supporting the Think Before You Flush Initiative. In 2017 the Galway Atlantaquaria participated in the following Clean Coasts events: Think Before You Flush Campaign, Celebrate Your Shore, Cleggan N.S. Book "Our History, Our Sense of Place", Connemara Roadshow, #OurOcean Initiative, SAP CSR event, Beach Clean & Beach Safari, Big Beach Clean and setting up a network of volunteers for Salthill beach clean ups.
Beach Clean of the Year – Creevy Co-op's
Creevy Coastal Walk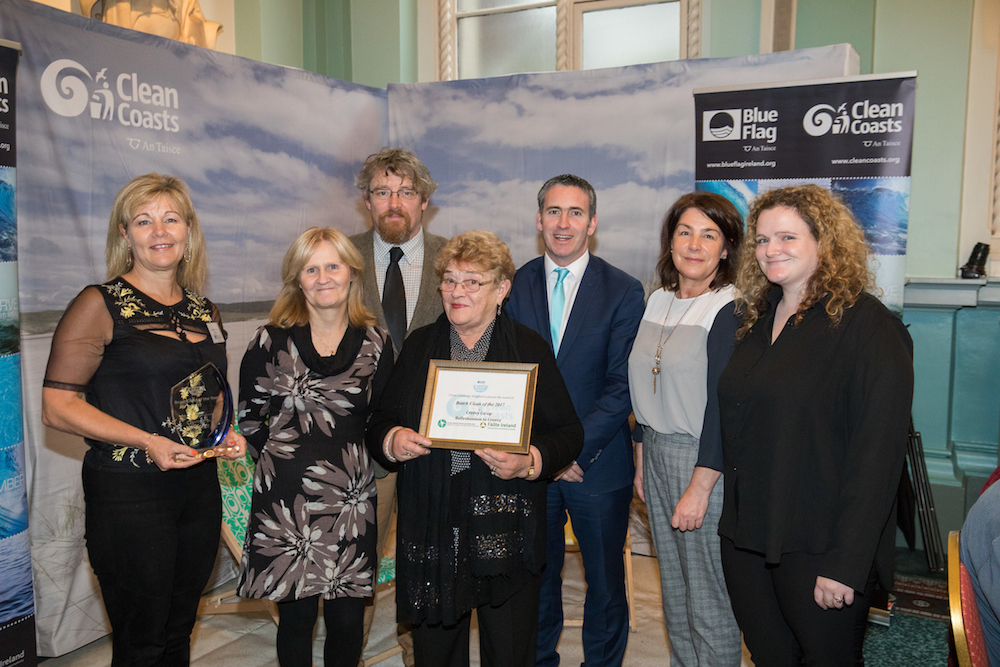 Creevy Co-op carried out a clean-up of the 10 mile coastal walk from Ballyshannon to Creevy in Donegal for World Oceans Day during Coca-Cola Clean Coasts Week in 2017. There was a fantastic turn out of diverse volunteers who worked in small groups to tackle marine litter. A huge volume of litter was lifted from the scrub, beach and rocky shore of the walk. Not only was this a great cleanup but also a huge amount of effort and co-operation was needed to make it such a success. Castle Adventure Farm provided the group with access across their farmland as well as refreshments afterwards; several volunteers picked up litter from many collection points; there was a lot of organizing to get the maximum spread of volunteers and follow-ups to make sure everyone's litter was collected. This meant a few hours cleaning was a whole day operation for the group who carried it out seamlessly.
School of the Year – St Colman's
Community College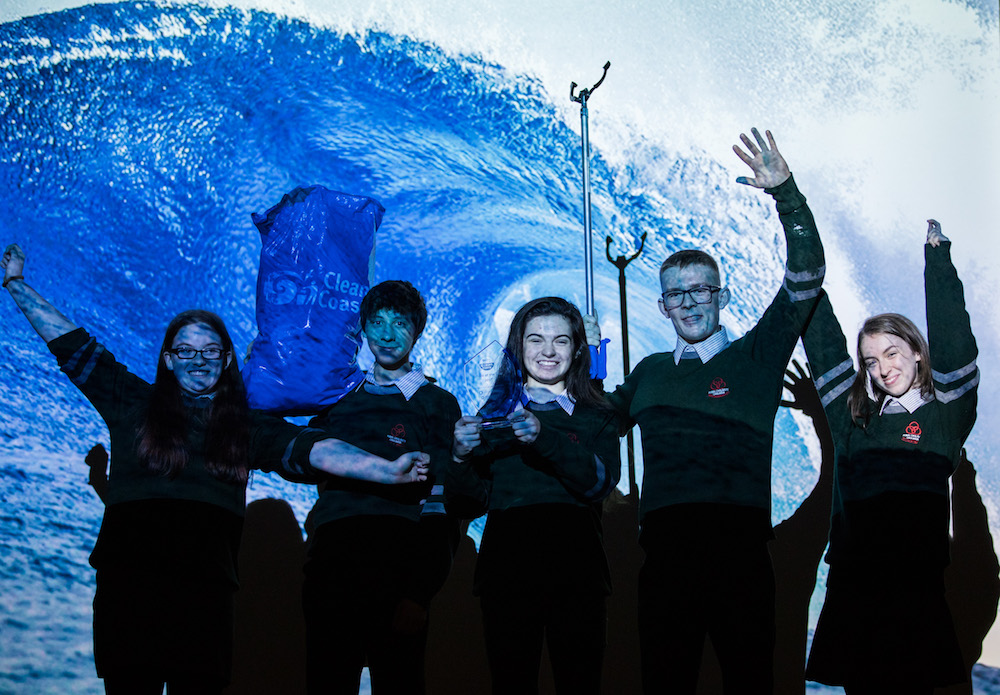 Get this for active… Almost 100 students took part in 2 clean ups at the end of September/ early October during which 5 tonnes of marine litter was collected! This included 254 bags of rubbish, 114 tyres, and various other litter. Need we say more? Well actually yes… the school takes part in regular coastal cleanups and is so supportive of various Clean Coasts programmes and initiatives, in particular, the Think Before You Flush campaign for which it won the Ocean Hero School of the Year award last year. We salute you!
Idea of the Year Award – Northwest Coastal Clean Ups' Moby Dick Whale
The newly established Northwest Coastal Cleanups has gone from strength to strength since their first massive beach clean on World Oceans Day for Coca-Cola Clean Coasts Week 2017. In August of this year, the group got to work on raising awareness of marine litter they were finding on the coast. This time they headed for Cliffoney beach, Sligo for their Moby Dick beach clean and art project. Together with many volunteers and artist Kate Mullins, they collected large amounts of marine litter to create a giant whale on the beach. Their efforts were captured in a time-lapse video: https://youtu.be/hqC5VzY5TzE.
Outstanding Achievement Award – Ballynamona Clean Coasts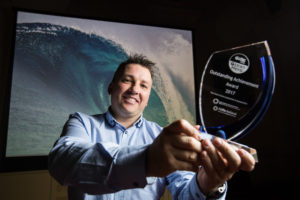 Where to start?! This is a group that just keeps on giving/ including/ supporting and above all cleaning! Ballynamona Clean Coasts Community Group was set up in early 2015, by local teacher Proinsias Ó Tuama. The group participates in regular beach cleans and promotes environmental education. Ballynamona Clean Coasts Community Group has a very strong focus on engagement – they want to reach as many people as possible and to create a support network in the East Cork area and they are always supporting new member and indeed new Clean Coasts groups.
This year, the Ballynamona Clean Coasts group fundraised €16,000 to purchase a new quad bike and trailer to help clean over 30kms of coastline in East Cork. This is truly an outstanding example of people and businesses coming together in a community to support important volunteer work.
2017 Ocean Hero Nominations
Group of the Year Nominations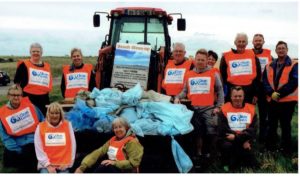 Bull Island Action Group
Have been carrying out monthly beach cleans in 2017 braving all weathers and attracting many diverse volunteers from around Dublin.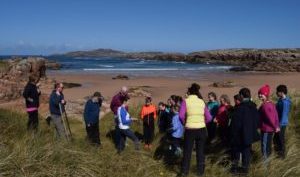 Keep Cruit Clean
Carry out monthly beach cleans that cover the entire island with volunteers ranging in age from 6 months to 80+ as well as carrying out other activities.
Individual of the Year Nominations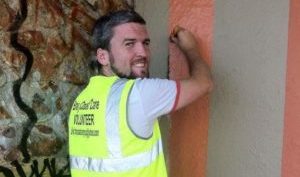 Séamus Connor
Chairman and founder of Bray Coastcare, he works tirelessly for the group and encouraging the younger generation.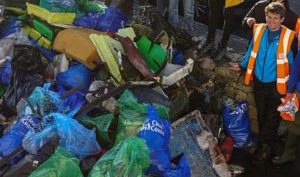 Paul Gallagher
Creator of NW Coastal Cleanups bringing together the local community and surfers alike in diverse beach cleaning projects.
Beach Clean of the Year Nominations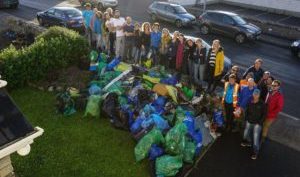 NW Coastal Cleanups
First beach clean took place at Tullaghan, Co. Leitrim in 2017 with 50+ volunteers collecting over 1 tonne of marine litter.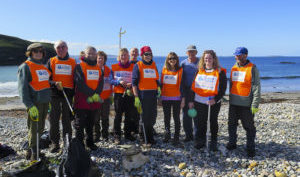 NW Mountaineering Club
Annual beach clean of Pollaguill Beach, Horn Head in Donegal sees the group tackle an inaccessible stretch of the coast.
Business of the Year Nominations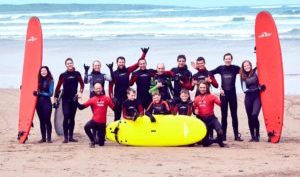 iSurfIreland Surf School
Not only do they carry out regular beach cleans in Strandhill, Co. Sligo but the environment is an integral part their business's ethos.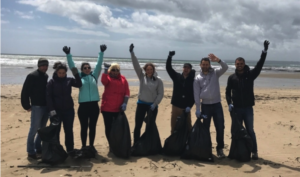 Dell's Shore Up
Starting with 46 volunteers who cleaned 7 beaches in Cork, they have carried out more than 20 beach cleans around
the county in 2017.
School of the Year Nominations
Glór na Mara NS, Tramore
Have done a lot of work in the school and wider community to promote cleaner coasts including their 'Cost of Your Cuppa' campaign.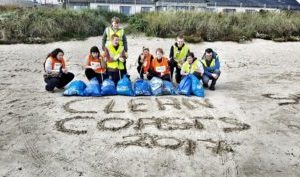 National Learning Network, Navan
Students have carried out beach cleans and workshops at all of Meath's beaches as well as diving into coastal topics in the classroom.