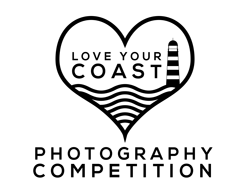 #LoveYourCoast
Congratulations to Clean Coast's Annual Love Your Coast Photography Competition 2017 Winners!
Clean Coasts' Love Your Coast Photography Awards were held on 31st October in Smock Alley Theatre, Dublin 2. Micheal John O'Mahony, Director of the Environmental Education Unit of An Taisce, presented the prizes to the winning photographers.
Ireland has some of the most spectacular and diverse coastline in the world. Now in its 8th year, Clean Coasts' Love Your Coast Photography Competition is all about capturing the essence of the Irish coast – its extensive beauty and diverse character. Clean Coasts works with communities on the ground to help foster pride in our coastline and we look forward to seeing this reflected in the entries.
Clean Coasts launched the Love Your Coast Photography Competition in May during Coca-Cola Clean Coasts Week and with a prize fund of €5,000 it attracted huge interest from Ireland's amateur photographers. There are five categories in the competition; Coastal Heritage, Coastal Landscape, People & the Coast, Wildlife & the Coast and Underwater.
Special thanks to our judges of this year's competition.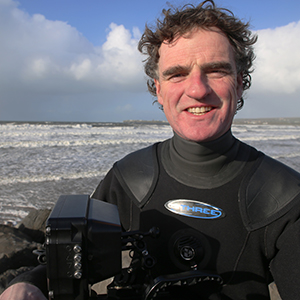 Ken O'Sullivan has been a natural history filmmaker, cameraman and ocean conservationist for over twelve years. He has produced, directed and shot natural history series for RTÉ & TG4 and worked as freelance cameraman/director for BBC NHU, CBC Canada, ITV and many TV commercials and docudrama projects. Ken is a passionate marine conservationist and leads conservation projects on sharks, skates and rays in Ireland and continues to be at the forefront of cetacean (whale & dolphin) research in Ireland, working closely with Irish academic institutions, the Marine Institute and various conservation organisations.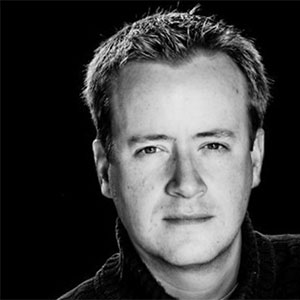 Naoise is a commercial photographer based in Dublin, working in the areas of Press, Public Relations, Corporate and Lifestyle photography.He has built a reputation for quality, style and delivery and works closely with clients to create unique images for national campaigns across all mediums.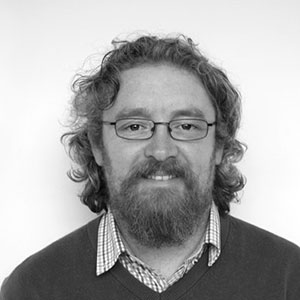 In his role as Director of the Environmental Education Unit Micheal John O'Mahony oversees the delivery and development of Environmental Education Unit programmes such as Blue Flag, Green-Schools, Clean Coasts, Greening Communities, Neat Streets, Green Home, National Spring Clean, Green Communities and Green Campus. Alongside this, he is a keen wildlife photographer.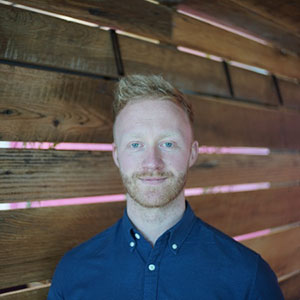 Keith is passionate about the moment of magic when a real-life travel experience collides with the power of the internet. In 2014, he set up instaireland.ie, a little slice of Ireland online that aims to guide people on an Irish road trip that gives birth to a lifetime of memories.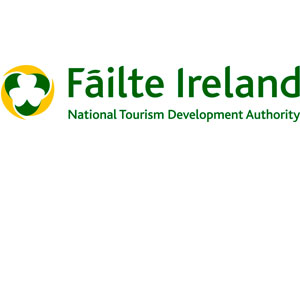 Fáilte Ireland, the National Tourism Development Authority is a proud sponsor of the Clean Coasts programme for the past 10 years. The Green Coast Awards and associated Clean Coasts groups act as custodians for the beaches, seas, and marine life in Ireland, ensuring that they are managed appropriately and that they are litter and pollution free for our visitors to enjoy. Local communities are at the heart of Irish tourism and the Clean Coasts groups provide a model for how communities can take a lead in protecting our core tourism assets.
As part of its commitments under the EU's Marine Strategy Framework Directive and OSPAR's Marine Litter Action Plan, the Department of Housing, Planning and Local Government is proud to support An Taisce's 'Clean Coasts Programme', in its enthusiastic engagement with marine communities in relation to marine litter and in heightening public awareness and influencing positive behaviour among civil society. The Department would also like to acknowledge the tremendous work done by hundreds of local clean coast groups around the coast in protecting the marine environment, for the generations to come.
Brenda Fitzsimons is a staff photographer and deputy picture editor with The Irish Times. Brenda has won numerous awards including the prestigious AIB/PPAI Photojournalist of the Year Award and the A.T.Cross Photographer of the Year. Her work has brought her on many assignments around the world including Afghanistan, Libya, Bangladesh, Malawi and the earthquake in Haiti where her work was exhibited in the Gallery of Photography. She has worked in Sierra Leone where she contributed to the 1000Days project with Concern. Brenda instigated the book 'Caught On Camera' a project where schoolchildren documented their lives in the Dublin Docklands. The publication won the Business to Arts Award.