Sea Sessions is Ireland's biggest surf and music festival, which takes place every year in Bundoran, in South Donegal.
This year, the festival will run from 21st -23rd June and Clean Coasts is excited to be supporting it, with plenty of sport events, #2minutebeachclean and #2minutestreet clean and more. Click on the images below to find out more and join us!
National College of Art and Design
This year for Sea Sessions 2019 we have joined forces with NCAD for a special project. We have asked student to come up with a design for our Clean Coasts Green Zone at the festival and the results will amaze you. They started working on the project in Dublin and will bring it all the way to Bundoran. Take a look at the video below to find out about the process of creating an amazing artwork for Sea Sessions 2019.
We have been following the work of these students from the star and we will continue to do so until June 21st, when their artwork will be displayed at Sea Sessions 19. If you are curious to read their story click here.
Clean Coasts Green Zone
We are delighted to be back in Bundoran for Sea Sessions 2019. Come find us in our Clean Coasts Green Zone. In this environmental awareness area of the festival all glasses will be compostable, there will be no plastic signage or advertisement. Come chat to us and find out more!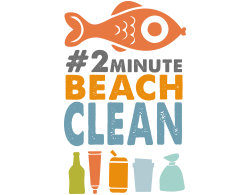 We have all seen the evidence of marine litter along Ireland's coastline and now for all you beach lovers out there here's an opportunity to do something about it in just 2 minutes! We are asking everyone who goes to the beach to do their very own #2minutebeachclean. Take a snap of the litter you collect and post your snap on instagram/twitter/facebook with the hashtags #2minutebeachclean and #cleancoasts. It's as easy as that!
Learn more here.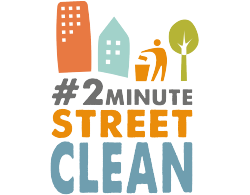 Are you tired of seeing litter on your street, your road, your local park or any public place? You can do something about it by carrying out your own #2minutestreetclean. By doing a #2minutestreetclean you'll be part of a movement of people who are creating a BIG impact by doing a very small but significant thing. You'll also see an instant result and feel good about yourself – so when you're finished give yourself a pat on the back!
Learn more here.
Surf Expression Session
The Sea Sessions Expression Session is a "best move contest" that sees some of the best Surfers in Europe compete for a cash prize of €2500. We are delighted to be sponsoring this competition with our #2minutebeachclean campaign. This collaboration pushes a message close to all surfers hearts: we are all responsible to keep our coastline clean!
Watch this video to find out who the 2019 winner of the Sea Sessions Expression Session is!
Watch the video from Sea Sessions 2018.
Urban Street Jam
The Urban Street Jam area is located inside the festival site overlooking the ocean and is sponsored by #2minutestreetclean. There will be top European skateboarders, BMX'rs and Inline skaters producing shows and competing for cash prizes. This year, for the first time, there will be a Parkour competition.
Watch the 2018 video below.