Sea Sessions is Ireland's biggest surf and music festival, which takes place every year in Bundoran, in South Donegal. This year, the festival will run from 21st -23rd June and Clean Coasts is excited to be supporting it again.
For Sea Sessions 2019, we have joined forces with NCAD for a special project. We have asked student to come up with a design for our Clean Coasts Green Zone at the festival and the results will amaze you. They started working on the project in Dublin and will bring it all the way to Bundoran. Check out here the creation process.
May 2019 – Here at Clean Coasts, we were so excited to learn we were going to be at Sea Sessions again, so we decided to bring something special to it this year. We asked students from NCAD – the National College of Art and Design – here in Dublin to come up with a design for the Clean Coasts Green Zone at Sea Sessions 2019, an environmental awareness area, where all cups are compostable, there are no plastic signs and we promote all the ideas behind #2minutebeachclean adn #2minutestreetclean . We received many cool designed, and it was hard to choose, but we decided to go with this one.
The idea is to design some of the panels here in Dublin and transport them all the way to Bundoran, in Donegal, to be displayed at the festival on 21st -23rd June. Let's see how this goes!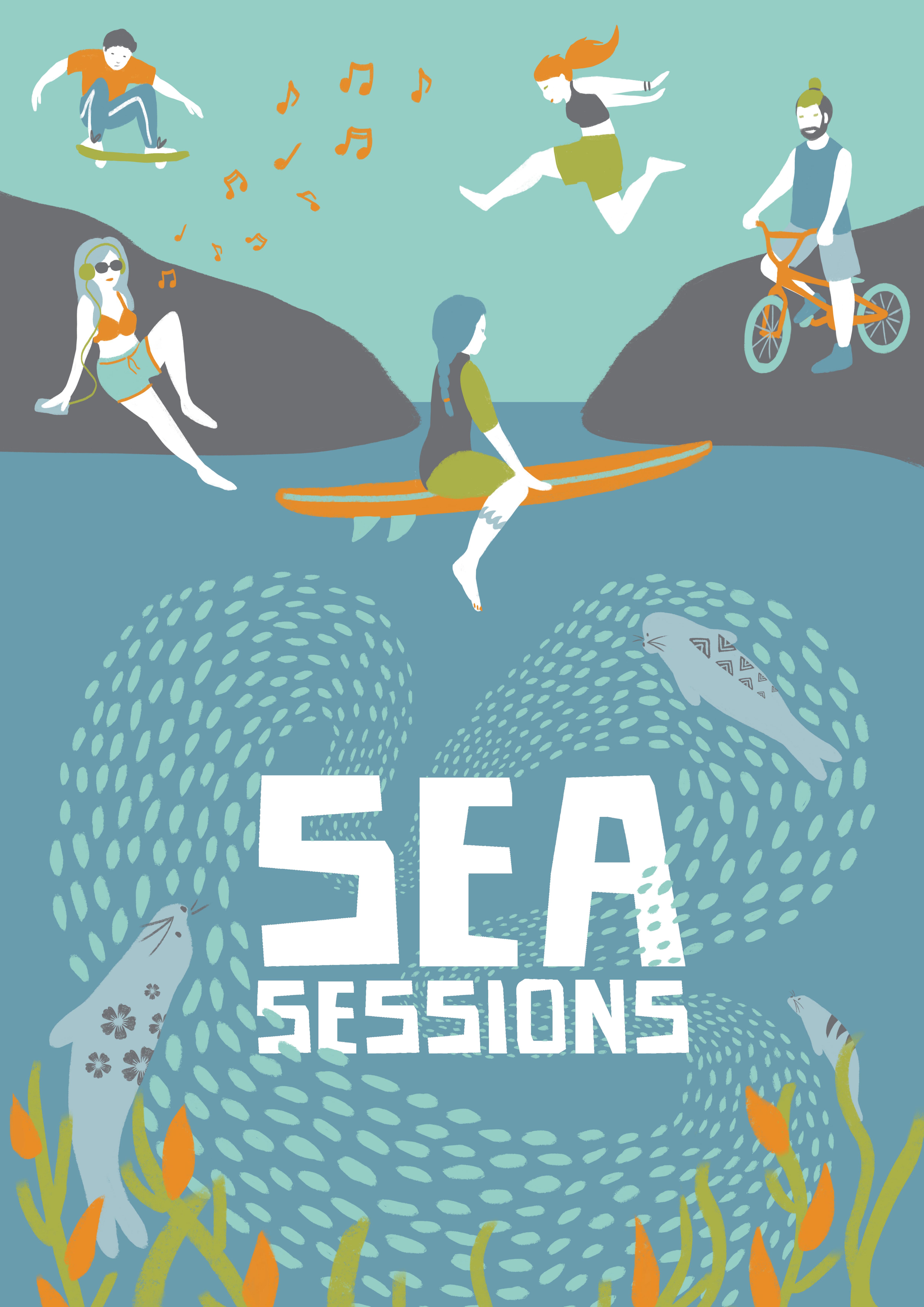 3rd June – Today, the artists are getting started on the painting. It's going to be a lot of work, but we know it's going to be fun and we are excited to follow their progress and see the results!
7th June – So much progress has been made. Some days seem longer and some days seem shorter for our artists working on this awesome project, but they told us they are enjoying their time painting and chatting together. We know there is a lot of work to be done before this is finished, but we already love the first results. We can't wait to see the rest!
14th June – We are almost there! Our friends from NCAD are adding the last finishing touches to the panels they have been painting and we will be able to see all the pieces next week, before they get sent to Bundoran, all the way to Donegal.
#3 Getting ready for the trip to Bundoran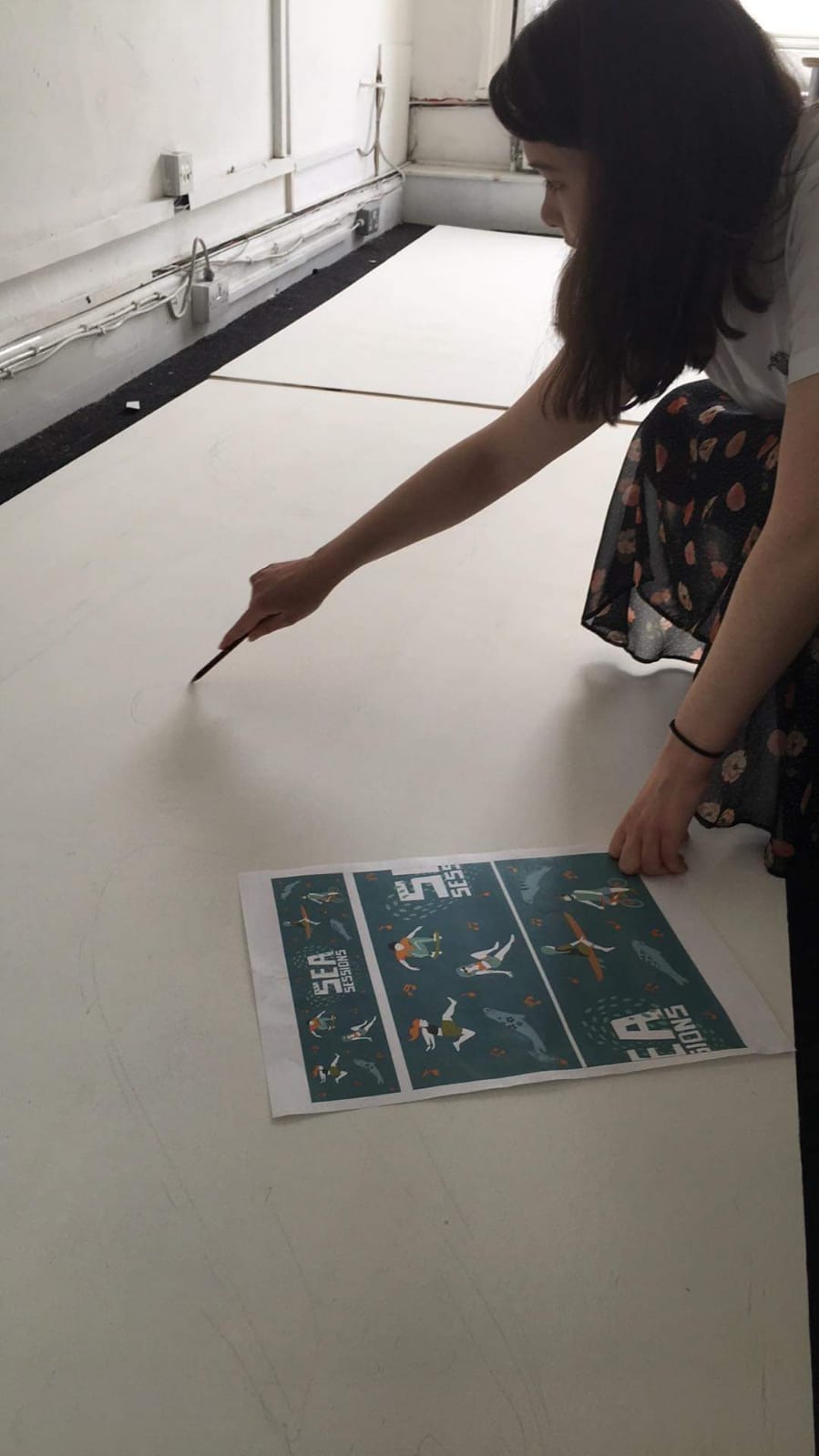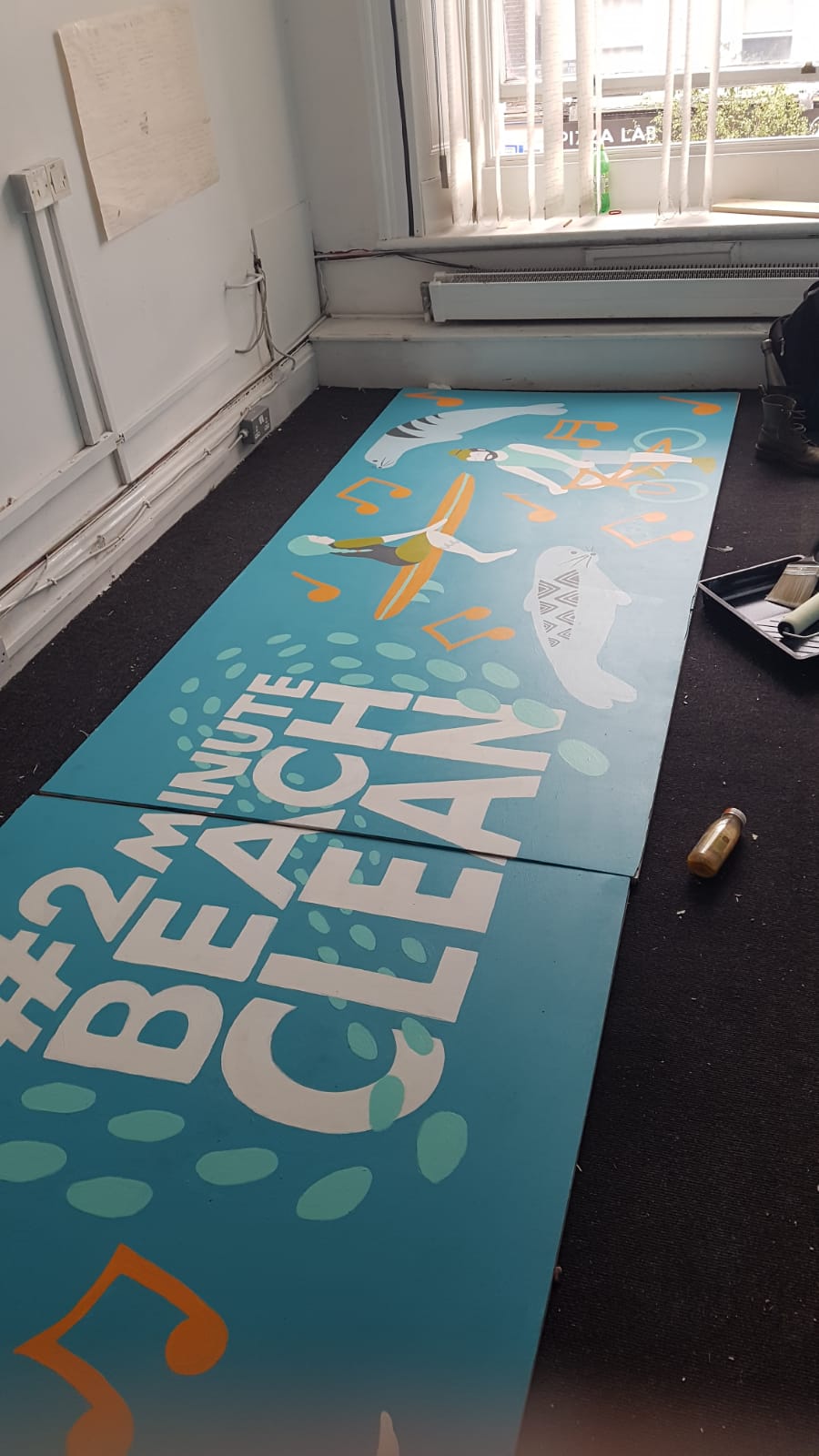 18th June – All the painting is done here at NCAD. "Painting the murals was a lot of fun. It was nice to have the opportunity to do it by hand. And supporting a good cause like Clean Coasts makes the work even more satisfying." Told us Louise Dukes, the mind behind this beautiful artwork.
Move the line across the image on the left, to see the before and after!
18th June – We made it to Bundoran, but our work isn't done here and we never get bored!
Step 1: Paint the boards
Step 2: Take Cover from the rain
Step 3: Repaint the boards
20th June – Only one day left to Sea Sessions 19. All the panels are painted and ready to be installed. We can't wait to see the final result after all the effort of our friends from NCAD.
21th June – Sea Sessions has officially kicked off and our panels are finally up.