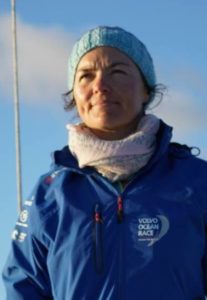 The ocean is what connects each and everyone of us and allows us to survive here on Planet Earth. I was lucky enough to grow up on the beach and fell in love with the ocean from a young age hence I've always wanted to protect it.
I feel privileged to work as a marine biologist and environmental educator, I remember approx. 10 years ago being asked what was my biggest fear for the ocean, I said it was plastic, I hadn't been to a beach or offshore without seeing plastic. Planet Earth's blue heart is under threat. It's you it's me it's all of us!
The Ocean gives us so much it's time we give something back, let's turn the tide on plastic. Take the #CleanSeas pledge or check out volvooceanrace.com/education for some great resources!