Clean Coasts Warrior – Seamus Mc Goldrick
Surf School Manager & Pro Bodyboarder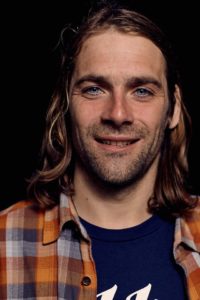 Growing up in a seaside village in the coastal county of Sligo, the ocean has been a constant in my life. As a professional bodyboarder and surf school manager, the ocean is both my playground and my workplace. The health of the global human family is tied to the health of the oceans and the forests. We can always plant more trees but there is only one ocean. I have been blessed to have a close and personal relationship to the ocean and I realise not everyone is as connected or aware of the ocean as surfers. But is widely known and accepted now that the ocean is under threat and this affects everyone, surfer and non-surfer alike.
There are a number of reasons for this threat. One reason is the fact humans have produced over eight billion tonnes of plastic since the 1950s and eighty percent has ended up as rubbish. Another big reason is the way humans view and use this plastic. Here is where the individual can make a difference. Actually conserving and reducing the amount of plastic we use and throw in the bin is one big thing people can do. Another thing we can do is pick up the plastic we see in the environment around us every day. The plastic won't pick itself up.
Personally, I am only concerned with picking up plastic and other forms of litter that is near seas or waterways because this debris will end up in the ocean sooner or later if it is not removed. By bagging the rubbish we are still only safely disposing of it in a landfill. It doesn't disappear, but at least we are doing something to raise awareness of things ordinary people can do about marine litter.
When I first became friendly with the helpful and engaging staff at Clean Coasts I found it couldn't be easier to put my money where my mouth is and go ahead and organised a coastal clean up of my own. It was super easy thanks to Clean Coasts' help. I have organised tons of clean ups now and have prevented tons of rubbish, especially plastic waste, from ending up in the sea. Doing it alone is admirable but doing it with a group is powerful plus it sends out an amazing and undeniable message to the general public.
Okay, we are not saving the world but if you are not part of the solution you are part of the problem. As a Clean Coast Warrior, I want to be part of the solution. And I want to encourage other people to become part of the solution too.