Celebrate Ireland's spectacular coastline by getting involved in Coca-Cola Clean Coasts Week 2015. The week runs from May 8th – 17th and there are many ways for you to get involved.
We have all seen the evidence of marine litter along our coastline so for all you beach lovers out there here's an opportunity to do something positive to combat the problem and also raise awareness about the issue. Why not create your own beach clean event or participate in one. Every piece of litter removed from the coast is a piece of litter that won't pollute our oceans or harm wildlife. Register now to get your free clean-up kit!
Join us in celebration by attending some of the free coastal celebration events that will be happening around the country, register early to avoid disappointment. If you would like to host your own coastal celebration event then get in touch with us!
Find a Clean-up!
We already have some clean-ups registered for 2015 but there is still time to organise your own so why not register your clean-up today!
Register a Clean-up
Help a coastline you love by taking part in Coca-Cola Clean Coasts Week. Clean-up kits are available which  include gloves, bags, data collection cards, posters and high-vis vests. Sign up online now or give us a call on 01 4002210 to get your clean-up kit!
Please note: when you register for Coca-Cola Clean Coast week you are registering to become part of the Clean Coasts Programme if not already registered.
Free Clean-up Kit
Limited amount available so register early to get yours!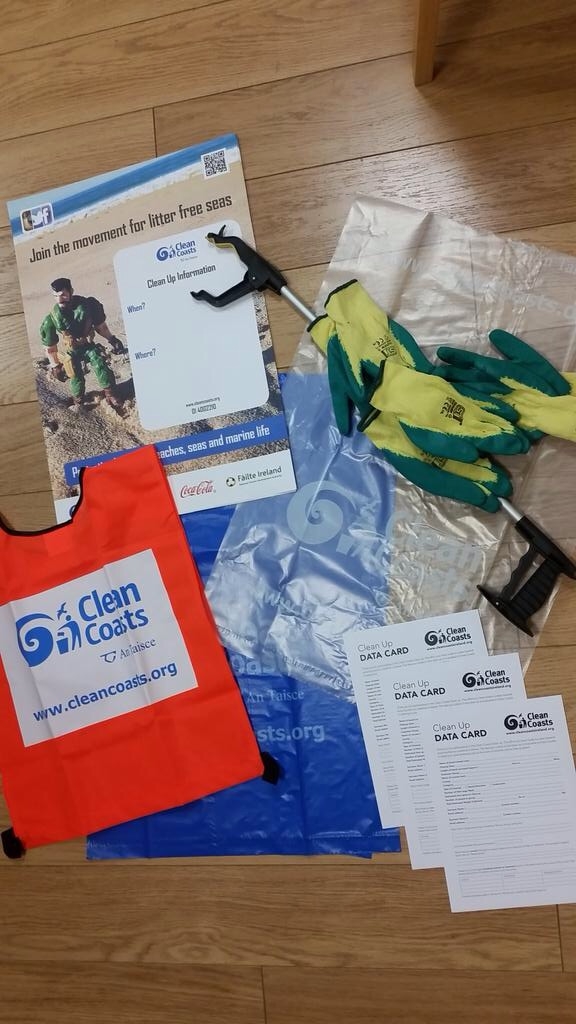 Resources
Some resources you will need for your clean-up can be found below:
Clean Coasts Celebration Events
All events are FREE although places are limited on some events but all you need to do to secure your place is follow the 'free ticket' button. If you would like any additional information on one of the events listed just click 'read more…' or get in touch with the Clean Coasts Team.

Explore the
Shore
Grattan Beach, Galway City on 9th May at 3pm
Clean Coasts have teamed up with Galway Atlantaquaria to bring you Explore the Shore [Read More…]
Screening of
'Into the Sea'
Dublin IFI Cinema, Dublin 1 on 13th May at 6pm
We are delighted to be screening 'Into the Sea' as part of Clean Coasts Week. [Read More…]
A Trip to the Frozen Continent – Jim Wilson Talk 
Science Gallery, Dublin 1 on 14th May at 6pm
This talk will describe in words and pictures aspects of the wildlife, etc from the Antarctic. [Read More…]
Screening of
'Into the Sea'

The Model, Sligo on 17th May at 5pm
We are delighted to be screening 'Into the Sea' as part of Clean Coasts Week. [Read More…]
Clean Coasts Talk with Donegal County Council
Gweedore Library, Co. Donegal on 11th May at 2pm
Dr. Trish Murphy, Celebrate Water, will be giving a coastal themed lunchtime talk [Read More…]
Clean Coasts Talk with Donegal County Council
Buncrana Library, Co. Donegal on 12th May at 2pm
Michael Cosgrove, Loughs Agency, will be giving a coastal themed lunchtime talk [Read More…]
Photography Competition Launch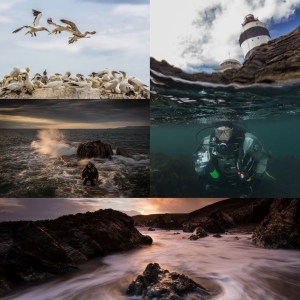 13th May
2015
Clean Coasts Love Your Coast Photography Competition will be launched on May 13th. [Read More…]
Clean Coasts Talk with Donegal County Council
Dungloe Library, Co. Donegal on 13th May at 2pm
Olivia Crossan, Clean Coasts officer, will be giving a coastal themed lunchtime talk [Read More…]
Marram Grass
Planting Day
Carrickfinn, Co. Donegal on 13th May at 6pm
Sand dunes act as natural buffers to the forces of the ocean and worth protecting. [Read More…]
Coastal Blooms – Burren in Bloom 2015
Poulsallagh, Burren on 13th May at 2pm
As part of the Burren in Bloom Festival there will be a walk looking at coastal blooms[Read More…]
Clean Coasts Talk with Donegal County Council
Ballyshannon Library, Co. Donegal on 14th May at 2pm
Lorna Siggins, Irish Times Marine Correspondent, will be giving a coastal themed lunchtime talk [Read More…]
Beach Clean and Clean Coasts Talk
Murrevagh beach, Mallaranny, Co. Mayo on 14th May at 6pm
The Mallaranny Environmental group are organising a Beach clean on Murrevagh beach [Read More…]
Clean Coasts Talk with Donegal County Council
Carndonagh Library, Co. Donegal on 15th May at 2pm
Dr. Maurice Clarke, Marine Institute, will be giving a coastal themed lunchtime talk [Read More…]
Beat the Microbead
Day
16th May
2015
Clean Coasts will be holding their annual Beat the Microbead Day on Saturday, May 16th 2015. [Read More…]
National #2minutebeachclean Day
Clean Coasts are holding our annual National #2minutebeachclean day on May 17th. [Read More…]